From $307/month – available for immediate occupancy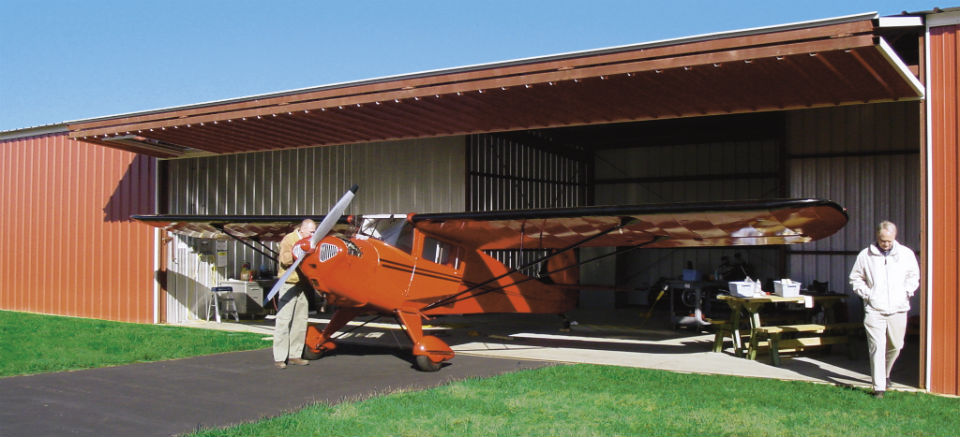 Sporty's Eastern Cincinnati Aviation (ECA) offers secure hangar space for pilots in the greater Cincinnati, Ohio metropolitan area at fantastic rates.
Clermont County Airport on the east side of Cincinnati, is a lively, GA-friendly airport–an ideal base of operations. Because the airport is home to Sporty's Pilot Shop, you will have access to all the latest products and services that make flying safer and more fun. Sporty's weather/flight planning facility and restrooms are available 24/7. We offer 100LL at competitive prices and take pride in a well-maintained ramp, building and landscaping. We care about this airport and we value you as our customer.
Also available at Clermont County Airport:
aircraft concierge services
pilot-controlled lighting
straight-in instrument approaches
24-hour security
ECA has premium hangar locations available for immediate occupancy. Monthly rates for fully enclosed, individual t-hangars begin at $307/month. Tie-downs are available for $37/month.
If you have any questions about ECA hangar space or other services, please contact us at 513.735.9500 or email [email protected].
https://flyeca-images.s3.us-east-2.amazonaws.com/wp-content/uploads/2021/09/05183820/ECA-Logo_1250x300-1.png
0
0
easterncinci
https://flyeca-images.s3.us-east-2.amazonaws.com/wp-content/uploads/2021/09/05183820/ECA-Logo_1250x300-1.png
easterncinci
2012-01-05 17:12:03
2023-02-17 19:03:06
Hangar Space